A quick Google search tells us that "disruption" means "disturbance or problems which interrupt an event, activity, or process". Historically, it's a word with negative connotations. If you whip your dick out at Grandma's birthday party and start rubbing it all over the cake, that's more likely to be classed as a "disruption" than a "minor infraction" or an "uh oh".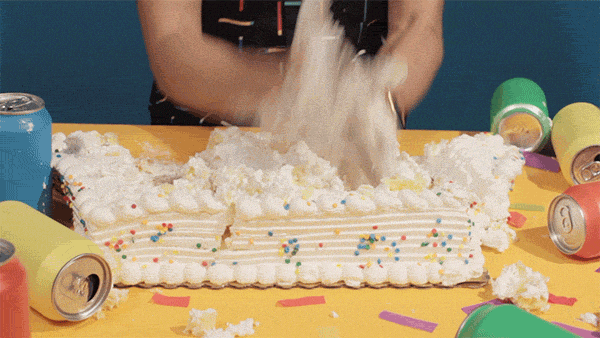 The tech industry – when they're not developing bottle openers that text your friends when you drink alone – are all about disruption right now. In their world, disruption is the introduction of a new product that fundamentally changes the way people communicate, do business or perform tasks. For example, Uber changed the way many people travel by taxi, utilising modern tech to provide a better, (sometimes) cheaper and more reliable service than their antiquated competitors (albeit with some significant ongoing hiccoughs).
Disruption is also another in a long line of buzzwords used to describe products or services that are in no way disruptive. It's the new "revolutionary" or "innovative". Why actually take your product or service offering back to formula and rework it in way that could make a difference? You can just make inflated and unsubstantiated claims that it already has.
Better yet, superfluously attach something that once was a disruptive idea – like social networking or mobile technology – to some existing products then lie back and wait for the money to roll in. How about a smart air freshener? Or a fridge that can tweet? Maybe a tampon with an app to tell you when it's full?
It's hard to see derivative and downright stupid products like this drown out people trying to bring new potentially disruptive products to market without being reminded of this.
Because digital is an industry in which "Innovation Director" is a real job that real people have – and isn't just some postmodern joke about sales wank – digital agencies are also quick to jump on the disruption delivery van. This allows them to dole out the same big old boxes of bland to their clients while masquerading as the next big name in creativity brand building storytelling InnovaAnalyticTechification. Lest we forget, this article on the subject is quick to remind us that some agencies were doing it before it was cool.
The more things are called disruptive, the less disruptive ideas become. Mobile technology was a game changer. It meant a huge increase of people accessing the internet from smart devices instead of desktop computers. Fast-forward to today and the next big thing is Facebook allowing users to react to your dumb selfie posts with what are apparently the only six emotions or feelings human beings are capable of experiencing. This is a minor website update at best but is somehow still considered "disruptive innovation" by idiots. Particularly funny when you consider that only 3% of Facebook users actually use this feature.
Do you think that any of the businesses whose offering we now call disruptive set out with the intention of disrupting anything? Probably not. I would attribute the success of disruptive products and services mostly to their overall quality. People transitioned from one thing to the other as the new thing was easier to use, better value and/or more convenient than other more traditional options.
Many businesses are no longer content with just doing one thing well. This desperation to be the next Uber, or turn your client into the next Uber, has led to an industry full of innovation for innovation's sake and people designing solutions looking for problems.
Now if you'll excuse me, my Fitbit's reminding me I haven't met my daily step goal, my fridge needs a firmware update and Grandma needs a new cake.
Note: This post originally appeared on the Habanero Digital blog meaning certain parts are probably weirdly self referential or talk about ongoing feuds that probably exist almost exclusively in the mind of the author.