To phoenix your company is the – apparently legal and somewhat common – process of burning one business to the ground by placing it into liquidation then starting a nearly identical company (or companies) in its place. These new companies are distinct by all legal definitions in name and ownership of property but are functionally the same. They typically offer the same services carried out by the same, but much smaller, roster of staff (thanks to redundancies). Sometimes they will even continue to trade under the same brand name and use the same website and marketing materials as before. 
"How is this legal?", you may be wondering. Well, broadly speaking, it's not explicitly illegal but as long as you don't attempt to actively defraud creditors out of potential monies, then you're probably in the clear. This makes it a great tool or last resort for agencies, that are typically low on cash and assets but can be riddled with debt, whether the process is initiated voluntarily or involuntarily by court order.
Before we begin, I should note that we can't conclusively prove if any of the businesses mentioned in this blog have phoenixed, at least by definition. Obviously, only the directors are privy to transactions that may have occurred between their old liquidated and newly established businesses. But it is safe to say that from an outside perspective, their actions at the time appeared to be consistent with that of a company attempting to phoenix.
One of the most high profile examples of a Scottish organisation phoenixing is Rangers Football Club. Rangers were recently in the news again after it was claimed that HMRC miscalculating a tax bill was one of the key reasons why the club went into administration. This obvious and deliberate plot to bring down a venerable union-loving football institution by a bunch of accountants turned RA-sympathisers resulted in the club being sold in its entirety for £1 to Craig Whyte back in 2011. The high profile nature of this collapse meant that this exchange was made on the understanding that debts to banks and HMRC totalling just over £20 million would be repaid. This amounts to a significant portion of their outstanding debt which smaller and less scrutinised businesses attempting to phoenix probably wouldn't be required to repay, even when adjusted proportionately. 
That's awful Garry. I'm the editor for Absolute Wank and we'd love to do a feature article on your time at HMRC, including the allegations of rampant, endemic fenianism within the department. You can email me at roundye@gmail.com. Cheers.

— HMRCSC 🍀 (@kayeyeensee) November 14, 2019
The club would go on to change hands a second time after allegations came to light of Whyte's dodgy business dealings, but once the new buyer's debt settlement proposal was rejected, it was finally placed into liquidation in 2012. This allowed the business and assets to be sold to a whole new company, not saddled with the debt of its progenitor. Unfortunately for Rangers, professional footballers have a little more agency than your average worker – some refused to transfer from one company to another while others were sold off to other clubs as assets. Obviously, admin and ground staff weren't quite so lucky and many lost their jobs, but the amount of publicity surrounding this fiasco meant this at least drew a fair amount of criticism. Establishing a new company meant that Rangers was effectively a new team and as a result was no longer in the Premier League. This meant they had to build their way up from the lower leagues and probably missed out on more lucrative sponsorship opportunities – arguably the worst outcome for any of the companies I plan to discuss (though admittedly, there was a lot more money at stake and significant alleged wrongdoing).
When I write about sports
For a deeper dive into how phoenixing might work, let's pick another example that may be more familiar to you. Alienation was started in 1997 by Neil Barr, who grew the business "from the kitchen table to a £1m+ turnover business employing over 25 people in Glasgow & London" according to his LinkedIn profile. Alienation Digital Ltd was incorporated in 2008, describing themselves as a "new media design agency" before Barr sold the business to "investors" in 2014. A sentence on the final Alienation Digital site, under the heading "Social Responsibility", read: "Alienation firmly believes you get back what you put in."
Problems with this story can be found when you dig a little deeper. One quick Google search and you'll find that the company was placed into voluntary liquidation on the 30th of December 2014. An article about these events was then published by The Drum – in a startling display of actual journalism – on the 16th of January 2015, claiming that this had been decided on December 12th, reportedly without the consent of shareholders: 
"Alienation Digital, which counts EDF among its clients, is understood to have been placed into liquidation, allegedly without the consent of its shareholders. The digital agency's managing director Scott Dylan, who joined the company last year, alongside other senior directors, voted to put the company into liquidation on 12 December, with debts of £500,000 cited as the reason for doing so. However, The Drum understands that this was decided without the knowledge or consent of the shareholder[s]…"
It might have been that those in charge of Alienation at the time hired a PR company, possibly London-based Rooster PR (to whom they owed just under £20k as late as 2016), to handle the fallout which resulted in The Drum pulling the article. Several people have quoted the article and it's been picked up by a small number of news aggregators, so while the original is no longer publicly available, there's no denying that it once existed. 
We Are AD was formed to replace Alienation, claiming its legacy, clients and many of the staff as its own. Despite the somewhat public outing of their liquidation situation and the shake-up surrounding their rebrand, the owners of We Are AD were happy to claim the company still had "over 17 years experience in crafting creative ideas into award-winning results and digital solutions". From publicly available records on Companies House we can determine that, on the 10th of March 2016 – 2 months after the name change and rebrand – We Are AD Ltd was renamed to SDRW Ltd and quietly replaced by Strategic AD Ltd, incorporated on the 12th of January. Thanks to this "Statement of affairs" document filed in April 2016, we know that SDRW Ltd was saddled with the bulk of Alienation's debt – just over half of the £500k exaggeration above – which eventually resulted in a winding up petition, a "nuclear option" creditors can take to force the liquidation of a business. At some point in early 2015, "We Are AD Ltd" on the AD site was changed to "Strategic AD Ltd". The debt remained with SDRW Ltd which allowed Strategic AD Ltd to start fresh.
It's important to note at this point that creating a new organisation with the same or similar directors as the business in liquidation isn't considered fraudulent. There's no evidence to suggest saleable assets, that could cover the debt from the original Alienation businesses (Alienation Digital Ltd or We Are AD Ltd), were at any point transferred to Strategic AD Ltd without payment. However, this doesn't necessarily make ostensibly walking away from £250k+ worth of debt an ethical decision. Particularly, when it was alleged by sources I knew at the time that deals with those creditors had already been struck prior to the decision to liquidate. Due to this, the PR company that may have helped bury the original insolvency story were most likely not fully compensated and Malmaison Glasgow probably never got its bill paid for the Alienation Christmas night out in 2014, which took place a day before the decision was made to liquidate. Even their milkman is down around £150.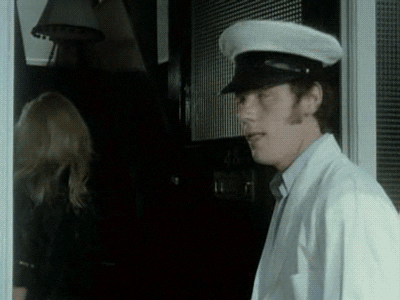 But he's up in other areas
Now you know how an agency can phoenix, let's look more closely at who these decisions impact in the short term by using a more recent example. Whatever went down, Alienation made it clear to the public that they had undergone a significant change, mostly thanks to the rename and rebrand. Since then, its new leadership has gone on to build what I assume is a more sustainable business, even if some of their attempts at content have incensed me. But what if you continued to operate under the same name with the same branding and website, possibly even using the phoenixing of your business as an opportunity to restructure?
According to sources familiar with the matter, "marketing agency turned tech firm" Fore Digital have done more or less that. The owners (or perhaps the courts) have placed Fore Digital Limited into liquidation and Fore (Podcast) Limited and Fore (Prop Tech) Limited have been created in its place, with the copyright notice on their existing website edited to refer solely to these new entities. Let's be fair and give them the benefit of the doubt, changing this copyright notice may only be a temporary arrangement, even if the names of both new companies suggests otherwise. Owner Stuart Stott and whoever's left of the original senior team at Fore haven't exactly had the chance to rework their brand and website yet like Alienation once did – if they ever intend to. But considering these new businesses were incorporated in early October, you could reasonably assume that they had at least a month's notice more than they gave their staff. On the 6th of November, many of Fore Digital's employees were told they no longer had jobs and should claim any payments they may be entitled to from the government.
One former employee I talked to, who asked to remain anonymous, had this to say:
"I've been left unpaid for October wages and was told several times before the liquidation that they weren't being paid because of system errors, presumably to keep the insolvency secret and despite them registering the new companies before I even requested the money I'm owed. Throughout my time there, management were happy to reduce costs for clients just to receive payment quicker and have money in the bank, which was enough of a red flag for me to consider leaving. As I understand it, they've made all the lowest paid members of staff redundant, including the pregnant receptionist. It's possible that, like myself, the rest of the staff haven't been paid for October either, despite having completed a full month of work for the company."
If you decided to read the Herald article I linked to earlier – after allowing cookies and closing the gift card prize draw popup – you may have seen that just over a year ago, Stuart Stott claimed that shifting Fore's focus from marketing to tech products had resulted in them trebling their turnover and that they were set to do so again in 2019. The claims made in the article suggest that switching focus from traditional marketing to building digital products resulted in a rise in profits that "for a three year old business is very unusual and in our sector is unheard of." Publicly available information on Companies House provided no further proof or context for these numbers, but his focus on profit, rather than turnover, suggests he might have already been considering measures to cut costs or shift debts. Boasting about turnover suggests growth; boasting about profit might mean turnover is the same or shrinking but you're planning an asset dump.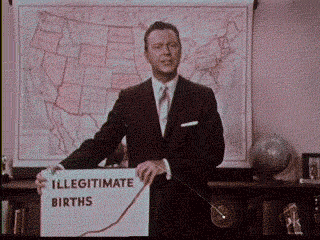 Businessmen love statistics
This shift of focus and positive PR may help explain why – what I unfairly assume is – a Scottish Enterprise panel comprised mostly of middle-aged executives who ask questions like: "how do I open PDFs?" and get scammed by obvious phishing emails, saw fit to award £200,000 of grant money to create 24 new jobs at Fore back in late 2018. If you're not already aware, RSA grants are typically given to create or secure jobs in specific regions throughout Scotland that were hit by economic downturn. Half of this money was paid to Fore back in March of this year, with the other half potentially paid more recently, if at all (it's difficult to determine until Scottish Enterprise publishes all the RSA reports for this year). It's possible that some of that money will now go towards covering Fore's debts – if there's any of it left. It's a long shot, but it might even make its way to some of the staff who it was originally awarded to employ, many of whom are now out of a job just before Christmas.
I'm not suggesting that the higher-ups at Fore made this decision lightly. There's a chance that part of Fore's overall debt includes investments by senior staff and/or board members, who may now lose all or part of those investments. If you've worked in these kinds of companies, you'll know it's not unusual for smaller agencies like these to be propped up during leaner times by wealthy patrons, who are either actual shareholders with significant control in the business or the rich family members of directors. Despite my own personal feelings surrounding the ethics of the decision they made, I have to again reiterate that, legally speaking, there doesn't appear to be any evidence of wrongdoing or foul play.
That said, as we're starting to see a bit of an attitude shift on things like unpaid internships, you'd hope to see less businesses "regrettably" losing huge chunks of their workforce to this kind of shit. Maybe, in a better world, we'd all be looking back on these practices as those from a bygone era of business owners – of agencies especially – who deluded themselves into thinking they were actually Elon Musk style tech CEOs, taking their LinkedIn timelines full of "fail fast and often" memes and inspirational posts too literally. Sadly not, redundancies within creative industries are not uncommon even if definitive numbers on how often they occur are hard to find, mostly because no one but the big players are forced to broadcast that kind of information. Being made redundant can seem particularly egregious when the business owners who just unceremoniously left you without an income continue to trade off of a portfolio of work you once contributed to as well as sell the same services you once provided to clients. Especially when you aren't given significant notice and the company is conveniently – and legally – able to deny longer serving members of staff payments they're entitled to thanks to its insolvency.
While I don't know anyone that worked at Fore who is now unemployed thanks to this debacle, I have friends who were in similar situations and it can have a serious impact on your professional and individual self-confidence, not to mention your personal or family financial situation. It can take months, if not years, to bounce back fully. I should stress that I struggled to find anyone affected by these redundancies to speak publicly about their experience, even anonymously. I think this was in part because many of them are from animation and motion graphics backgrounds, for which, permanent jobs in Scotland are already pretty thin on the ground. It's unsurprising that they are unwilling to risk potentially broadcasting to future employers that they are willing to speak publicly about how these companies tend to treat their staff.
This raises the question: why are business owners allowed to continue to profit off the same or similar brand names and customer-bases while their suppliers are left out of pocket? Dissolving your company insulates you almost entirely from taking responsibility for debts you've accrued while creating adverse effects for anyone unlucky enough to have done business with you. This practice could and most likely has had serious knock-on effects for a number of small suppliers and businesses that act more responsibly. Through no fault of their own, they are subjected to more precarity and insecurity about their future prospects. Obviously, this is not unique to companies in media or digital either. Doodler and professional tattoo-haver, Abandon Ship guy reportedly once phoenixed his business to avoid paying debts to various debtors, including the manufacturer he'd used for around 4 years. At the time, a representative of said manufacturer described this decision as "totally immoral".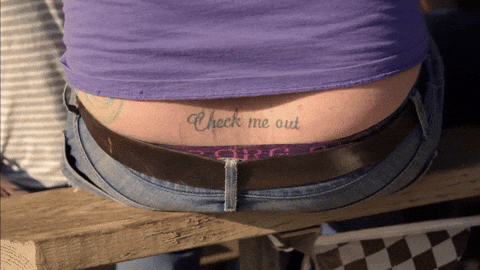 A real man's tattoo
Former Senior Film Producer at Fore, Shane McNamara, who worked there for just under a year, had this to say when reached for comment:
"I wasn't too surprised when we weren't paid on payday as I had been receiving emails with threats of court action from vendors. Some hadn't been paid for months, even though their work was completed, paid for by the client and live. When I raised this we were told it was likely a banking issue with a new payroll company and that the directors were working through the night to get it sorted. Obviously that would be out of hours for most banks and payroll companies and it doesn't sound like an issue that would require that amount of time to fix. As someone with a registered disability, I also had some fairly major HR issues whilst working at Fore. We put an agreement in place for reasonable adjustments to enable me to work but this agreement was broken twice. This left me out of pocket and is arguably a violation of The Equality Act 2010. My favourite part was when Stuart Stott told me there would still be freelance opportunities for me at the new company after giving me my redundancy letter."
Ultimately, demanding that businesses or people conduct themselves more ethically when large amounts of money are on the line is, at best, unproductive. Almost a decade ago now, Prime Minister and alleged pig-fucker, David Cameron, insisted certain professional comedians acted unethically while dodging huge tax bills through offshore tax avoidance schemes when he benefited heavily from his father doing the same, and personally intervened to stop the beneficiaries of such schemes being named publicly. In 2019, it shouldn't surprise you that wealthy people and/or business owners can say one thing and do another, all the while receiving overwhelmingly positive public exposure by hiring PR professionals who either pay for or leverage uncritical stories published in once-respected newspapers trying desperately to stay afloat financially by any means necessary (like running fucking gift card giveaways).
There's every chance Fore will bounce back from this, much like Alienation did, but I think the point to remember is that they're in a far better and more secure position to do so, unlike the staff whose hard work and creativity helped build the brand in the first place, or the suppliers and freelancers who helped them further develop their portfolio. Agencies aren't exactly known for valuing their staff as it is, whatever their benefits package might suggest. The fact that business owners have legal recourse to abandon the agreements, contracts and debts associated with one business and replace it with another, functionally the same but divorced entirely from any liability, only enables the further exploitation of an already traditionally underpaid and overworked sector full of people. 
There are no calls or movements attempting to outlaw any of this. The rules currently in place do a lot more to protect creditors than suppliers or employees (who may also technically be creditors, but likely far less of a priority to liquidators than HMRC or banks). Until workers in creative industries stop being thought of or referred to by the dehumanising term "resource" and start to organise and bargain collectively, agency owners will still be able to phoenix their businesses with near impunity and people's lives, careers and businesses will continue to be adversely affected. Until then, you should be careful when affording any loyalty to the people that hire you in creative roles or for creative jobs, because when part of their – probably already grossly-inflated – income is on the line, evidence suggests their loyalty to you as an employee or supplier is the last thing on their minds.