You can't start a great failure in business series, without first looking at digital marketing's messiest and most infuriating experiment. This particular project had it all – money, muscles, drama, snake oil, and one courageous man with an idea: Neil Patel.
Neil Patel was a bit of a child prodigy. And by "child prodigy", I mean "massive nerd". Before he left high school he'd started his first company, and built some admittedly decent marketing analytics software. Silicon valley collectively gushed, and Patel and his partners eventually made a healthy chunk of money with Kissmetrics, Crazy Egg, and some other tech junk. It wasn't all fun and money though, Neil has had some "setbacks". Like when Kissmetrics got sued for violating federal privacy laws (oopsie!)
I've been borderline obsessed with Patel for years. He's a gloriously geeky creature made of pure ego, dumb luck and some of the blackest hat SEO techniques the industry has ever seen. As a blogger, he's a great guilty pleasure kind of read, frequently riding the narrow rail between complete self obsession and a total lack of self-awareness. His relentless self-promotion has also made him a bit of a celebrity in the digital marketing world, a status he shares with the likes of Rand Fishkin, Matt Cutts, Robert Scoble and – of course – Shingy.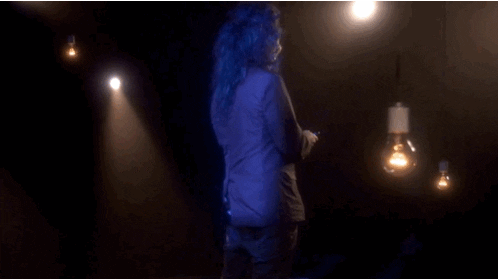 Bulbs represent ideas
One thing I'm always amazed by is the consistently rapturous response in comment sections to everything Neil delivers. Every blog post is full of people gushing about how hashtag inspired they are by him, and I've never met anyone who fanboys to this level about a nerd in a suit in real life. Maybe it's because I'm Scottish, and therefore my business positivity gene is recessive, or because I mainly hang around with other contributors to this blog who don't really like anyone. Or maybe Neil is a master of charismatic charm; a sort of unholy union of Jim Jones and Tony Soprano but for Digital Marketing. Think I'm kidding?
(Before we get into the main reason we're talking about the Big Dog of Big Dogs, I have to warn you that every single link in this post has a horrific full page pop up. I'm very, very sorry.)
Neil and his retina blistering white knitwear announced in March 2015 that he was going to set himself a challenge and prove a pretty lofty hypothesis; that literally anyone can make 100k a month income within a year.
The challenge was a big ask, but not a big surprise, as this theory is a drum he's banged for a long time. He wrote a whole novel in response to "a woman who he met who told him that creating a successful company can't be done unless you've already had some kind of advantage beforehand". Like a dog who can't understands the concept of privilege with a bone, he's chewed on this thought since 2011, and "The 100k Challenge" was created as the perfect example of his IF I CAN DO IT, YOU CAN TOO brand of shills-manship.
To make the challenge fair, Neil offered his readers a choice of three businesses he could set up. I'm sure he picked these out of thin air, and definitely didn't research them beforehand or have several years of experience and an established network of contacts in any of them. His readers could choose a nutrition blog, a mastermind group, or a software company. The nutrition blog idea won out, and the challenge to generate $100k per month from a brand new blog (which, remember, ANYONE can do guys) kicked off on April 1st, 2015.
By May, people had already started to notice that while supposedly anyone can make $100k a month if they put the effort in, Neil Patel isn't just anyone. Neil Patel is a man with an existing blog, a well known name in SEO circles, and an advertising budget. This meant that he could afford to buy an existing premium domain for almost $2k, then nuke it and buy another one instead for $3,788 once he realised he'd been sold the internet equivalent of a well-loved, crusty sock hidden under a pillow (the original Al domain was riddled with spam link penalties). Neil is not the kind of man who lets setbacks, practicalities and fairness get in the way of his dreams though, so he ramped up the ad spend to the new domain and sent a few juicy links to the new blog – Nutrition Secrets – from his very well known SEO blog on quicksprout. He also made sure to put his face on the Facebook ads because branding.
By the fourth update on the challenge, it was clear Neil already wanted out. The engagement figures sucked, the quality of the blog's content (which he'd conned some local students into writing for free) was garbage, he was losing money instead of earning, and he'd also made some vague promises to give 80% of the earnings he had no idea how he would make to a charity, whose name he would pull out of his arse at some date in the future. Neil had also received a meek chinning from his readers, which gave him the escape route he needed to start edging away from the whole thing.  Framing his decision as a move towards fairness, he decided to hand the reins to someone else. Someone better. Someone who has actually been inside a gym. That someone was Mike.
Well, I'll let you in on a little secret. I have no clue how I am going to make money from the blog.
Mike is a very unlucky man who thought he'd picked up a simple copywriting job, but instead became the central character in an online horror spoof of the Truman Show. Everything from this point on in the 100k challenge would be considered to be "Mike's fault" and occasionally the fault of "Mike's girlfriend" – whose illustrations appeared once in May before she vanished without a trace. Neil also apparently consulted a Vietnamese Nike sweatshop before setting Mike's productivity targets for blog posts.
Mike is now able to write a blog post with 1.5 to 2 hours. Over the course of the next 30 days, I want him to be able to write a blog post in less than 1.5 hours so I can get him to write 2 posts a day. Sure, the content may be a big shorter, but it should be doable since he is't writing 5,000-word posts like I am on Quick Sprout.
By October, Neil had pretty much given up on Mike's writing ("…a lot of it is basic") and decided that the only revenue source that would make any sense at this point is whitelabelling fish oil capsules and selling them on Amazon, then mass emailing coupons to the blog's readers. You might notice that this would make him a supplement salesman, and not a blogger, but that's not important – there's $100k a month to be made! Now, Neil does understand that there are challenges to this approach, such as not being allowed to pay for reviews (so unfair), and only breaking even on the fish oil itself when people use the coupon code. But like any businessman, he'll use his smarts to get over it.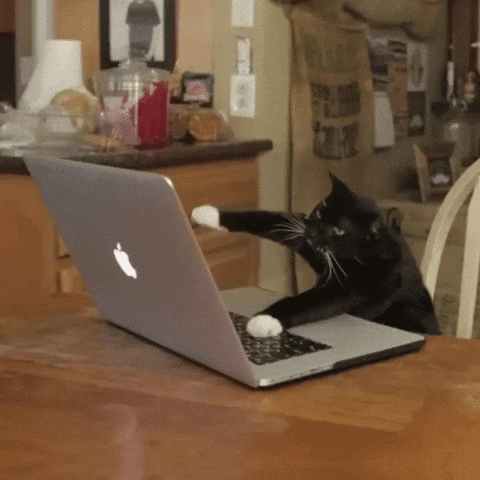 The real Mike
Or he'll just start complaining about Mike's laziness for blogging just 2-3 times a week instead of 7, and the fact that "Mike isn't very creative". At least not compared to Neil.
Just look at Quick Sprout. The reason it does so well is because I'm able to come up with headlines that hit hard. For example, when I blog on Quick Sprout of NeilPatel.com, I run a headline through an analyzer that estimates how well a headline will do…
By December, we learn that Neil has earned $22k in revenue from fish oil (a whopping $3,588.57 in profit) and – despite running the site and taking insults for a solid 8 months – Mike isn't being paid. In January they got up to a massive $7k in profit, but they did have to shell out money for lawyers to send "seize [sic] and desist" letters to people who were white-labelling their white-labelled pills and selling them on Amazon themselves.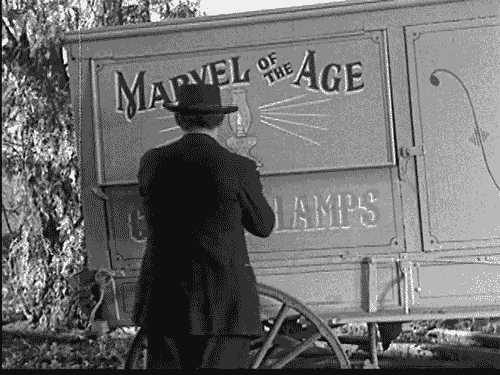 Fish oil, snake oil, etc
Did they eventually meet their target though? Sadly, yes. In March 2016, Neil reported that Nutrition Secrets has earned over $120k in revenue in one month. From fish oil sales on Amazon. From the actual business of blogging, they earned $8,900 from affiliate links. I'm not sure how this counts as a success, as I'm pretty sure the business he was supposed to set up wasn't Holland & Barrett. But who am I to judge? Over to Neil for the final verdict.
What do I think? The challenge was stupid and turned out to be an utter failure. After a year of bad content, false starts, tens of thousands of dollars in investment, and some questionable labour arrangements, the blog itself didn't earn the money so it had to turn into a dodgy supplement shop instead. Even when setting his own rules, Patel is such a shuckster that he has to bend them to be able to prove a point that was bogus in the first place.
Can anyone earn $100k a month from blogging? No. If a 12 year old had the same budget as Neil, would they have used it a lot more wisely than he did? Probably. And should you buy fish oil on the internet? Absolutely not.
Note: This post originally appeared on the Habanero Digital blog meaning certain parts are probably weirdly self referential or talk about ongoing feuds that probably exist almost exclusively in the mind of the author.