55% of people still can't tell what an ad looks like in search results. That's a huge number, and it's been causing me sleepless nights since I read it. Unless you're in a digital agency, look around you, and accept that about half the people you see have no idea what a search ad looks like. I'm willing to wager that a large proportion of those people don't even know that they're being marketed to when they use search engines.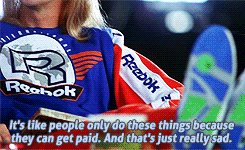 I looked up other surveys with similar stats in the last week and learned 55% of New York Republicans said they would vote for Donald Trump in November; a number which – even for Republicans in the world's most argumentative city – seems excessively high.  Then there are the 55% of men in the UK who "dream about a romance with a foreigner". Presumably the British males who make up the Daily Mail website's comment section are in the other 45%.
Anyway.
We've had Google for over 18 years – we've even been using the word as a verb since 2003. In that time, they've become one of the most valuable companies, earning $74.98 billion in 2015 alone. How do people think they made this money? Magical internet cash fairies? (Serious note – I think UniLad might have access to some kind of magical internet cash fairies, because the fact they're a legitimate company paying wages to actual human employees blows my mind on a daily basis.)
Part of the problem is Google. They've reformatted PPC ads to make them look as "native" as possible, with the hope that people will do exactly what 55% of them are doing, and ignore the fact they're ads. That means more clicks on ads, and more revenue for Google.
Perhaps the reason this bothers me so much, is that ignorance costs money. Specifically your money if you buy PPC ads. You might already have noticed, but Google's cost per click isn't exactly getting any cheaper. One of the most expensive keywords in the UK is mesothelioma – a particularly gnarly form of cancer associated with asbestos. The reason it's so expensive is that lawyers are looking to capture searches and get the attention of people who've had a diagnosis and want to – rightly – sue the living daylights out of someone. Unfortunately, one stray typo and suddenly you've spent over £70, and some kid's religious education report goes extremely off track.
(NB: Yes, I know about negative search terms, but if I see the chance to make a methuselah reference I'm taking it.)
It's possible that, as a species, we've become so attuned to ads that we barely see them now. The latest figures I can find suggest that the average adult is exposed to 362 ads a day, and actually registers 153 of them. That research is from 2014, and I'm sure it's underestimating the total. In the past couple of years programmatic targeting, near-constant use of multiple devices, social media ads and at least two mentions of stamps.com per podcast episode have been adding up. And we haven't even talked about "native" content, which is where it all gets really interesting.
Multiple pieces of research have been published recently on native content, and they all say the same thing. It doesn't matter if the advertiser admits an article in 100pt bold neon lettering – the majority of people have no idea they're being marketed to. In one case, only 8% of research subjects spotted that the content they were viewing was an ad.
Maybe this is just the natural point advertising had always hoped to progress to? Show us enough totally-natural-and-integral-to-the-storyline product placements in films and tv shows, and we just believe that saying the full brand, and product name, of that delicious hot beverage you're craving is a completely natural way to behave.
As a marketer I should be happy; the dark art of content is doing exactly what it is supposed to do, and luring people towards brands like some great, clickable lighthouse. I'm mostly depressed that we're so attuned to it that it's become so easy. It's not that it's all working fantastically well, and we're all brilliant. We are not smart people.
But then again, people will pay enough attention to billboards to drive into trees when the right ad finds a way to really "engage" people.
Maybe 55% is actually a gross underestimate. I'm sure we'll find out in November.
Note: This post originally appeared on the Habanero Digital blog meaning certain parts are probably weirdly self referential or talk about ongoing feuds that probably exist almost exclusively in the mind of the author.